British Parliament & Big Ben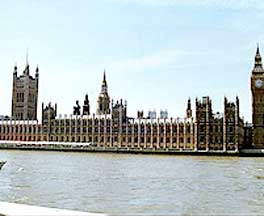 The British Parliament
is the most renowned site to watch while being in London, which heralds the parliamentary form of government in Great Britain. The British parliament is the seat of the Government of the United Kingdom.
The Palace of Westminster
consists of the House of Commons (elected) and the House of Lords (not elected- hereditary and nominated). The British Parliament has inspired India to have the same provision of parliamentary system after her independence. During recess UK residents should continue to arrange tours through their local MP. Special arrangements are put in place during Summer Recess. The Palace of Westminster opens in the summer to visitors who can go on pre booked tours of the historic building. Due to the recent changes in the sitting hours of the both the House, London, it is no longer possible to provide overseas visitors with permits to tour the Houses of Parliament during session.
Stay at London Hotels rate start from $57 onward
The Houses of Parliament are, arguably, the city's most famous and photogenic sight, with the Clock Tower -- which everyone calls Big Ben -- keeping watch on the corner and across Parliament Square. Big Ben is not the name of the famous London Clock as many believe, it is, in fact the name of the 13-ton bell (named after a bureaucrat) which can be found inside the clock. The Bell can be found in St. Stephen's Tower which is at the northern end of the Houses of Parliament. When Parliament is in session after dark a light shines from the top of St. Stephen's Tower.


Other Attractions of England