TOUR 4 - Full Day
DISCOVERING LONDON :WHERE HISTORY, PAGEANTRY AND TRADITION COME TO LIFE!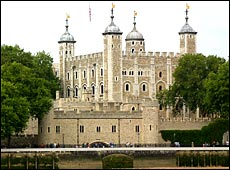 Highlights include:

Professional Blue Badge Guide
Entry to Tower of London & Crown Jewels
Westminster Abbey
See Houses of Parliament
Changing of the Guard
Buckingham Palace
A Thames River Cruise
Llunch at a traditional London Pub
City of London
St Paul 's Cathedral.
In one day you'll experience all that London has to offer – the sights, the sounds, the tradition, the ceremony and the splendour of this majestic capital city.
You'll visit the architectural masterpiece that is Westminster Abbey, where Kings, Queens, statesmen, poets and writers whose lives altered the course of British history are buried, together with the hushed secrets they took to their graves… The scene of 38 coronations and 14 Royal weddings, the very walls of Westminster Abbey resonate with the pulse of Britain! *
You'll also see other famous London sights, including Big Ben , the breathtaking Gothic wonder that is the Houses of Parliament. We travel along Whitehall and Downing Street - the London residence of the Prime Minister - to Trafalgar Square , the proud Victorian centre of London watched over by Lord Nelson from the top of the 202 foot Nelson's Column towering above London's skyline.
You'll then see the Changing of the Guard at Buckingham Palace in all its colourful pageantry **
Time for a hearty well-earned lunch in a lovely traditional London Pub, soaking up the atmosphere of Victorian-era surroundings and decorations. Enjoy your 2 courses of traditional English food and tea or coffee.
After lunch we join a Thames River Cruise where you'll get stunning uninterrupted views of the Gothic style Houses of Parliament, the London
Then it's onto the Tower of London Jet black ravens guard this ancient fortress steeped in centuries of murder, treason and the untold secrets of the condemned. The splendidly dressed Beefeaters will tell you about the Tower's history, and the Crown Jewels.
Then it's on by coach to the square mile of the City of London, see the glorious dome of St Paul's Cathedral, the elegant Mansion House, home to the Lord Mayor of London, and the nearby Bank of England, known as The Old Lady of Threadneedle Street, at the heart of the City.
*On rare occasions a service at the Abbey means we will be unable to make a visit. In this case we will instead visit St Paul 's or the Chapter House
**Occasionally there may not be a Changing of the Guard. On these occasions we will visit Horseguards Parade, built on the site of the jousting yard of the old Whitehall Palace and the scene of reviews, parades and ceremonies.
| | |
| --- | --- |
| DAYS OF OPERATION: | ALL YEAR – DAILY |
| TOUR STARTS: | 08:45 - VICTORIA COACH STATION |
| TOUR FINISHES: | 18:00 - VICTORIA |
Click Here to Book Now